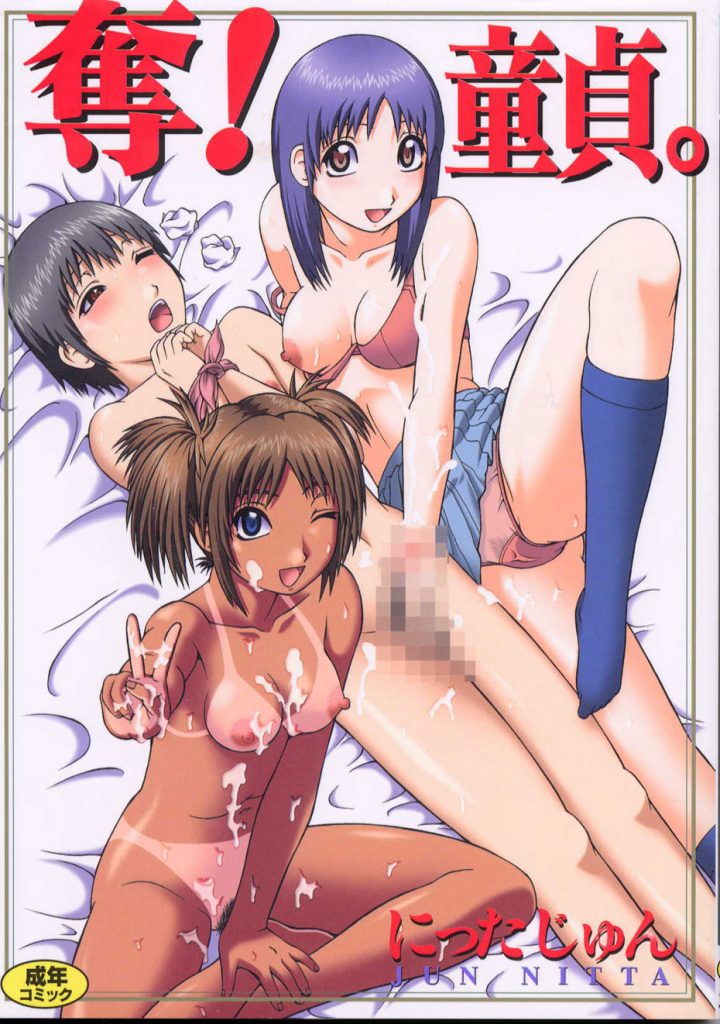 I've wanted to feature Japanese mangaka Nitta Jun on my pages for a long time. Now it finally worked out.
Official manga is not available for purchase as an English translation. The old woe of "young characters." However, I love his works. His main theme are "male virgins." In his stories, they are mostly embraced with love and care, and taught by experienced girls and young women the most important things a young man should know – about women!
There is probably no need to mention that the boys are also usually well endowed. But nothing is stereotypically exaggerated or overdrawn.
I am concerned about Nitta Jun's more recent publications. Here, the protagonists get a bit rougher and more misogynistic – which (almost) never happened in the older releases. Blackmail and knockout drops are suddenly a choice. Unattractive! – At least if you know Nitta's older material.
Heres the link: http://www.eroticcomic.info/nittajun.html
Den japanischen Mangaka Nitta Jun wollte ich schon lange auf meinen Seiten vorstellen. Jetzt hat es endlich geklappt.
Offizielle Mangas gibt es als englische Übersetzung nicht zu kaufen. Das alte Leid der "jungen Charaktere". Doch ich liebe seine Werke. Sein Hauptthema sind "männlichen Jungfrauen". In seinen Geschichten werden sie überwiegend liebevoll und fürsorgend in die Arme genommen und von erfahrenen Mädchen und jungen Frauen mit dem wichtigsten unterrichtet, die ein junger Mann so wissen sollte – über Frauen!
Das die Jungspunte zudem meist gut ausgestattet sind, erübrigt sich wohl zu erwähnen. Doch nichts ist klischeemäßig übertrieben oder überzeichnet.
Sorge bereiten mir die neueren Veröffentlichungen von Nitta Jun. Hier werden die Protagonisten etwas ruppiger und frauenfeindlicher – was in den älteren Veröffentlichungen (fast) nie vorkam. Erpressung und K.O.-Tropfen sind plötzlich Mittel zum Zweck. Unschön! – Zumindest wenn man das ältere Material von Nitta kennt.