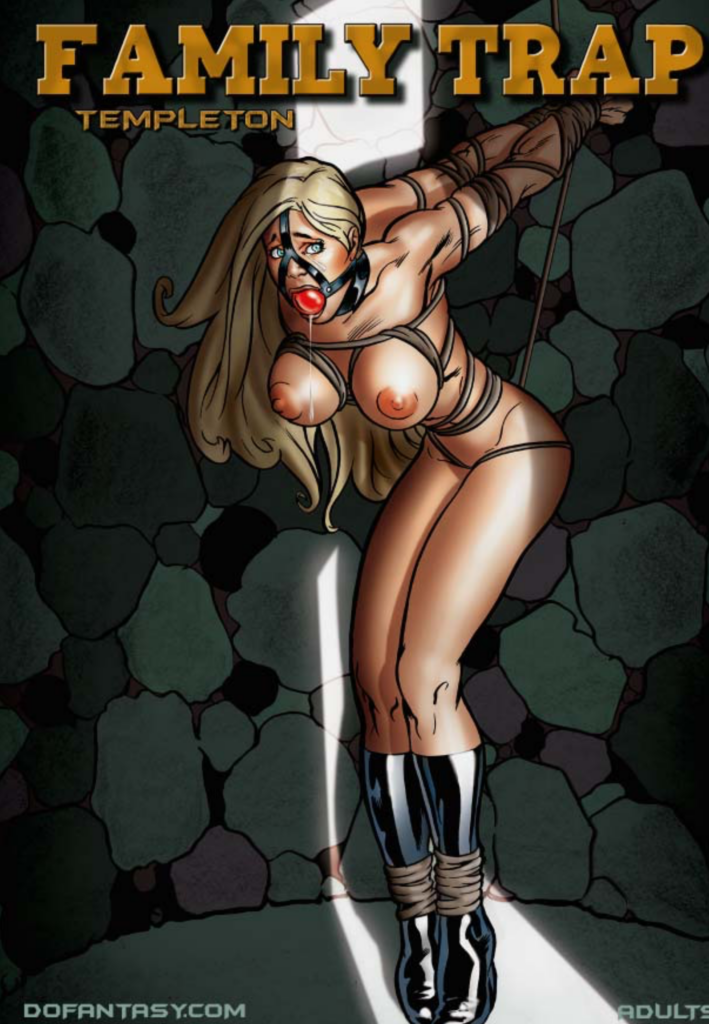 Templeton ist ein versierter Künstler, der in den 2000er Jahren sein Talent und Können, vielleicht nicht ausschließlich, aber mit einem gehörigen Arbeitseinsatz, den erotischen – beziehungsweise den extrem-explizit pornografischen – Comics widmete.
Durch seine hervorragende Qualität und seinem wiedererkennbaren, unverwechselbaren Zeichenstil konnte sich Templeton sehr schnell als Stammzeichner beim digitalen Comic-Händler Dofantasy etablieren.
Während die digitalen Dofantasy-Alben längst die 500er Marke geknackt haben, hat Templeton im Jahr 2010 mit seinem letzten Album: "Moron Joss" (Dofantasy #233) offensichtlich das Flaggschiff der digitalen BDSM-Fantasy Comic-Verlage verlassen – nach rund 38 Comicgeschichten in Albenlänge.
Templeton is an accomplished artist who devoted in the 2000s his talent and skills, perhaps not exclusively but with a fair amount of work, to erotic – or respectively the extremely explicit pornographic – comics.
Thanks to his outstanding quality and his recognisable, unmistakable drawing style, Templeton was able to establish himself very quickly as a regular artist at the digital comics retailer Dofantasy.
While digital Dofantasy comicbooks have cracked the 500 mark a while ago, Templeton has apparently left in 2010 the flagship of digital BDSM-fantasy comic publishers with his latest album: "Moron Joss" (Dofantasy #233) – after around 38 album-length comic stories.