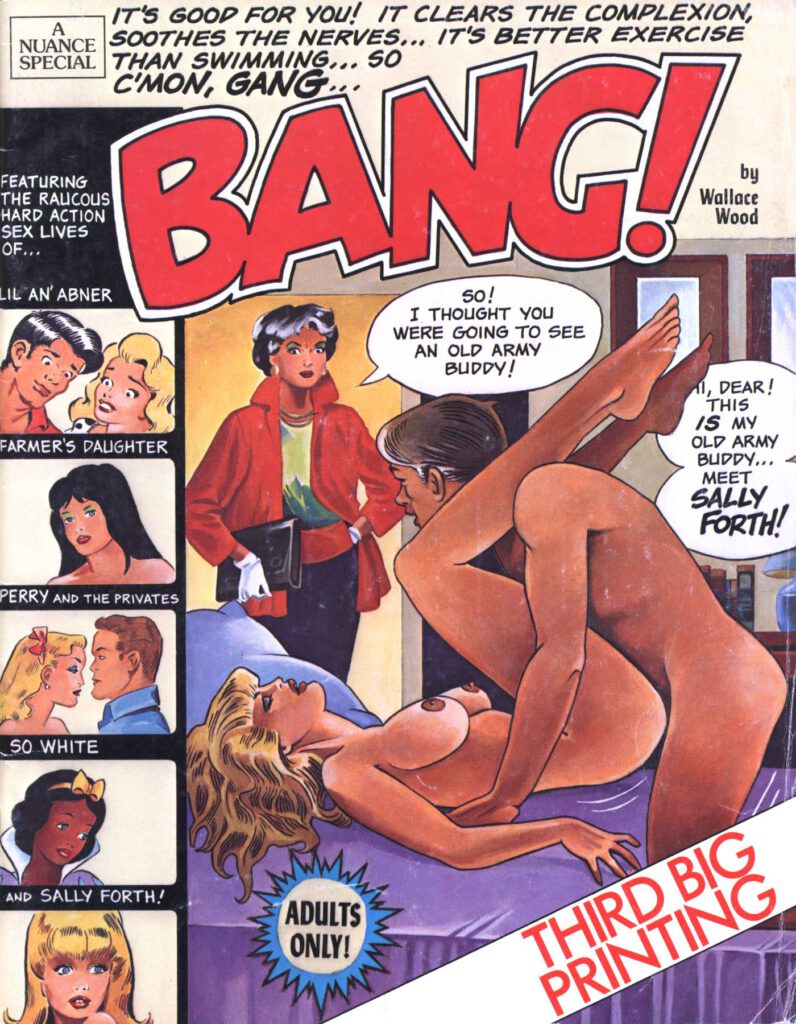 Wally Wood war ein vielseitiger, engagierter Comic-Autor, Zeichner und unabhängiger Verleger, der vor allem durch seine Arbeiten in EC Comics Titeln wie Weird Science und Weird Fantasy, sowie dem MAD Magazine bekannt wurde.
Sein künstlerisches Schaffen war enorm, doch persönliche Krisen und zerstörerische Abhängigkeiten ließen – auf eher tragische Weise – seinen Stern vorzeitig verglühen. Er nahm sich am 2. November 1981 selbst das Leben. Er wurde nur 54 Jahre alt.
Seine Schöpfung, die bezaubernde Sally Forth präsentierte ihren üppigen Busen und prallen Hintern ab Juni 1968 den Lesern der Military News, und ab 1971 der Overseas Weekly; der Zeitung für amerikanische Soldaten in Europa.
Hier geht es zum ganzen Beitrag. Viel Spaß beim lesen.
He was a versatile, dedicated comics writer, cartoonist and independent publisher, best known for his work in EC Comics titles such as Weird Science and Weird Fantasy, as well as MAD Magazine.
His artistic output was enormous, but personal crises and destructive addictions caused – in a rather tragic way – his career to burn out prematurely. He took his own life on 2. November 1981. He was only 54 years old.
His creation, the adorable Sally Forth presented her opulent bosom and bouncing ass to the readers of Military News from June 1968, and Overseas Weekly; the newspaper for American soldiers in Europe, from 1971.
Click here for the full article. Enjoy reading.