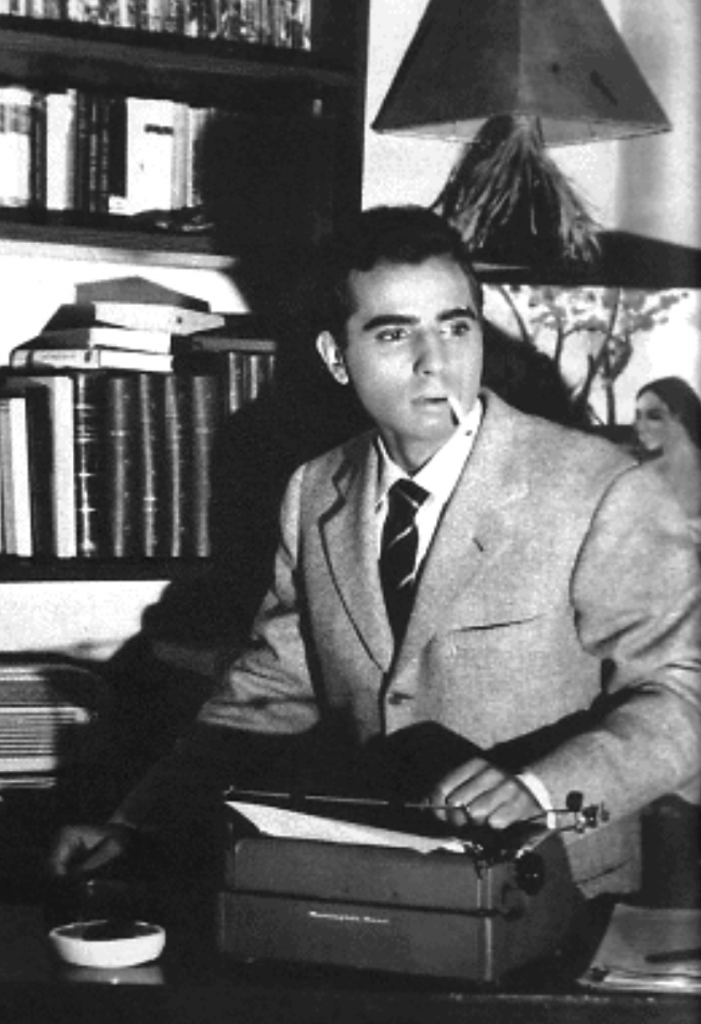 I'm just reading the article about the Fumetti PIG in Gutter Hunter #2 by Robin Bougie, and stumble upon the name Renzo Barbieri. Well, PIG comes from the house of Ediperodici by Giorgio Caredon. But I have published an article on my website about the founder of Edifumetto Renzo Barbieri.
And I noticed the year of birth of Barbieri. There are a lot of different year numbers circulating in the internet. The most frequently mentioned year is 1940. The encyclopedia of H. Filippini writes first "1936" and in a later edition "1940". The esteemed author JL Parker033 (poncetd.perso.neuf.fr) writes 1933.
However, the following is interesting. In October 2007, an Italian blog reported the death of the publisher Barbieri, stating his year of birth as 1940. BUT, a comment on the article comes from the daughter Giada Barbieri and corrects the data: born October 3, 1930, died September 23, 2007. Renzo Barbieri reached the age of 76.
This date also migrated to the Italian Wikipedia entry and finds mention on some websites.
Basically a small source (fumettidicarta.blogspot.com), but I personally believe that this source is correct.
Ich bin gerade beim Lesen des Artikels über den Fumetti PIG in Gutter Hunter #2 von Robin Bougie, und stolpere über den Namen Renzo Barbieri. Nun, PIG stammt aus dem Hause Ediperodici von Giorgio Caredon. Doch über den Gründer von Edifumetto Barbieri habe ich bereits einen Artikel auf meiner Webseite veröffentlicht.
Und mir fiel das Geburtsjahr von Barbieri auf. Im Internet zirkulieren eine Menge an unterschiedliche Jahreszahlen. Die häufigste Jahreszahl ist 1940. Die Enzyklopedie von H. Filippini nennt zuerst das Jahr 1936 und in einer späteren Auflage 1940. Der geschätzte Autor JL Parker033 (poncetd.perso.neuf.fr) schreibt 1933.
Interessant ist jedoch folgendes. In einem italienischen Blog wird im Oktober 2007 über den Tod des Verlegers Barbieri berichtet, mit der Angabe Geburtsjahr 1940. Ein Kommentar dazu kommt von der Tochter Giada Barbieri und berichtigt die Daten: geboren 3. Oktober 1930, gestorben 23. September 2007. Renzo Barbieri ist somit 76 Jahre alt geworden.
Dieses Datum wanderte auch in den italienischen Wikipedia-Eintrag und findet Erwähnung auf einigen Webseiten.
Im Grunde eine kleine Quelle (fumettidicarta.blogspot.com), doch ich persönlich gehe davon aus, das diese Quelle richtig ist.